<![if !vml]>

<![endif]>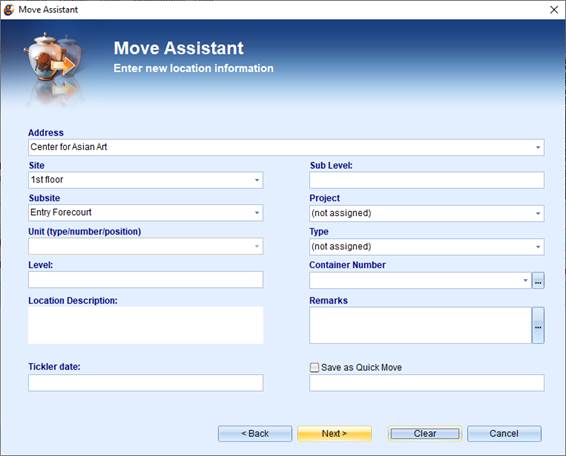 We use it a lot. It is a free text field. You have to be careful as the remark will stay there for the next move sometimes.
Heidi
Heidi Taylor [she/her/hers]
Associate Registrar of Loans/Acquisitions
The John and Mable Ringling Museum of Art
941-359-5700 ex. 1502
[log in to unmask]
www.ringling.org


External Email - Exercise Caution
I am trying to search the location "remarks" for objects but can't find it in Advanced Query. I then went looking for it in the DBConfig to see if I could add it in, but can't find it there either.
Does anyone know where it might be located???
Thanks,
April Brown
Registrar
The Charles Hosmer Morse Museum of American Art
Phone: (407) 645-5311 x. 105 | Fax: (407) 647-1284
To unsubscribe, send an email to [log in to unmask] with the following commands in the body of the email:
signoff TMSUSERS
// eoj
You will receive a confirmation that your subscription has been removed.