Hi Fatima,
Barcode will save some time. Although, you need to point each barcode with the scanner to record each movement.
On the other hand, RFID has much more benefits. This technology doesn´t need to point each RFID tagged to an item. RFID tagged items can be inside a closed box, and the anthenas can record their movements automatically.
The scanner can help to find any item tagged with RFID
You can watch more here: https://www.youtube.com/watch?v=aU3hfG-Y_VA
We would be glad to help you. We are RFID experts, integration developers, and TMS distributors in Argentina
Best
Gabriela
Gabriela Serkin
+54 9 11 6980 6905 | [log in to unmask]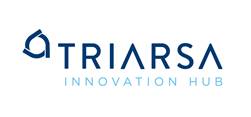 From: The Museum System (TMS) Users [mailto:[log in to unmask]] On Behalf Of Mahdi, Fatima
Sent: miércoles, 29 de septiembre de 2021 3:20 p. m.
To: [log in to unmask]
Subject: Updates on Barcoding?
External Email - Exercise Caution
Hi folks!
We are starting to prepare for a collections inventory and thinking that maybe it's the right time to get ourselves barcode enabled.
Is the Unitech MS926 still the favorite scanner?
And how useful is barcoding, really? How much time would you estimate is saved by doing location moves using a barcode scanner vs manually creating TMS location records?
Any advice is much appreciated!

--
Fatima Mahdi
Collections Information Specialist/TMS
Virginia Museum of Fine Arts
200 N. Arthur Ashe Boulevard
Richmond, VA 23220-4007
Tel. 804.340.1443
Pronouns: she/her/hers
I acknowledge that I live and work on the ancestral homelands of the Chickahominy, Pamunkey, Mattaponi, and Upper Mattaponi tribes of central Virginia. I offer my deepest respect for their resilience and continued stewardship of their culture.
To unsubscribe, send an email to [log in to unmask] with the following commands in the body of the email:
signoff TMSUSERS
// eoj
You will receive a confirmation that your subscription has been removed.