Hi Jeff,
Below are NPG's constituent term types. Let me know if you would like to see a drill-down for any categories. Our Cultural Affiliations" are a mish-mash of nationality and ethnicity, and Male, Female and Undetermined are the only terms available for Gender. We are currently discussing ways to incorporate identity data into TMS. So far, we have just a few relevant terms under Distinction, which is not ideal. I hope to hear more about your project at a future ArtCIS meeting.
Best,
Sue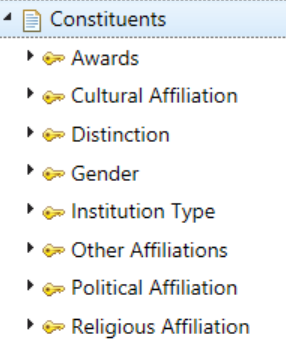 From: The Museum System (TMS) Users <[log in to unmask]> On Behalf Of Smith, Jeffrey
Sent: Wednesday, April 13, 2022 4:44 PM
To: ListServ tmsusers <[log in to unmask]>
Subject: Thesaurus terms for constituents
Dear TMS colleagues,
Our thesaurus terms for constituents have never gotten off the ground, and need some review.
If anyone is willing to share their terms for constituents, I would love to see how your museum or gallery is using the thesaurus there.
Many thanks,
Jeffrey Smith
Jeffrey Smith
Assistant Registrar for Collections Information
Collections Department
Freer Gallery of Art and Arthur M. Sackler Gallery
Smithsonian Institution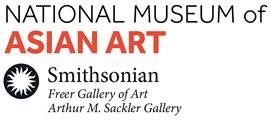 @NatAsianArt
#SmithsonianAsianArt
asia.si.edu
To unsubscribe, send an email to [log in to unmask] with the following commands in the body of the email:
signoff TMSUSERS
// eoj
You will receive a confirmation that your subscription has been removed.